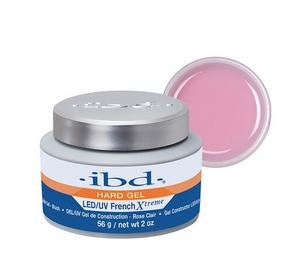 Tru-Form Nails & Cosmetics
IBD Hard Gel ( Blush ) LED/UV French Xtreme 2 oz.
Regular price
$22.50
Sale price
$26.00
Unit price
per
IBD Builder Hard Gel 
Color: Blush ( Rose)
2 oz 
Cure Time : 90 seconds LED or 3 minutes UV

Color never before in gel! For a hint of pink color to enhance natural nail beds.

French Xtreme Gel, a complete line of cool-curing pink and white builder gels designed specifically for nail technicians looking for bright, brilliant color.

Great for sculpted nails, tip overlays, natural overlays, and artificial maintenance. 
---